The annual Professional Firefighters of Oklahoma Conference will be held in Oklahoma City on February 5,6,7. If you would like to attend as a delegate or member please add you name to the list below. We are allowed 9 delegates but can send additional members if we fill all 9 spots. Depending on the number we have will determine the available union time to take off. Also if you just want to attend on your off duty days only that can be accommodated too. 2nd District Vice President Les Leach will be running for re-election at this conference. Get involved, learn about your benefits, show your support. -Mike
Professional Fire Fighters of Oklahoma

Professional Fire Fighters of Oklahoma
Dear Local 2359 Members,
Good Evening Everyone,
The convention is upon us! The PFFO Convention is scheduled for February 5th – 7th and will be at the Embassy Suites (741 N Phillips Ave, Oklahoma City, OK 73104 (405) 239-3900) again this year. Please make your arrangements now for the Hotel; deadline to reserve rooms is January 10. Also, be on the lookout for your Local's credentials; they will be sent out next week. At this year's convention we will be offering the following classes:
Education Breakout Sessions
Union Administration – 4 Hours (Brandon Day – Texas Fire Fighters and Sandy McGhee - IAFF)

Total Size-Up For The First Due Company Officer -

4 Hours

(Zach Bruhn – OKC)

Limited to 25 participants and must be convention delegates

Negotiating in Oklahoma (Ricky Burns, Lance Haines, David Taylor, Jim Tate)

IAFF Smart Program
Updates on the following will also be included:
PFFO Legislative Update (Chalk Norton)

Pension System Update

PFFO Healthcare Update

Report from Texas State Fire Fighters

Oklahoma Labor Report – AFL-CIO

Labor Law & Workers Comp. Update: Steve Hickman & J.L. Franks – Frasier, Frasier & Hickman, PFFO General Counsel- Presentation

PFFO Behavioral Team – Justin Hackworth, PFFO Trustee & David Taylor District 3 Vice President

IAFF Update/Reports
Please reach out to the PFFO if you have any questions.
Sincerely,
The Executive Board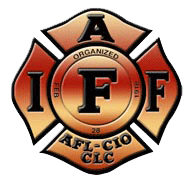 More Information:
PFFO Sign Ups